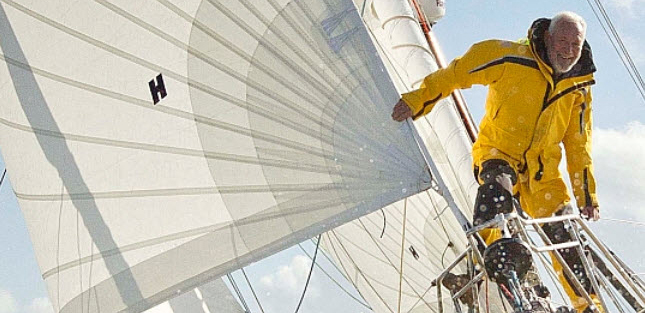 It all boils down to our business model. Hyde Sails Direct partners with Hyde Sails International, but we operate as a separate entity. Our mission is to deliver Hyde's renowned quality at internet prices. We don't have to pay sail consultants who measure your boat. Instead of a paid repair staff, we have a network of affiliated, full service U.S lofts. We don't pay rent for loft space on the waterfront, a huge savings. We advertise only via the Internet—no expensive booths at boat shows, no big ads in the glossy sailing magazines.
Hyde Sails International provides Hyde Sails Direct with the following: world-class sail designers state-of-the-art production loft, Quality Assurance, warranty coverage, and global shipping department. We are constantly in communication with the home loft, and they supply world-class technical support. If we don't know the answer to your question, we ask the experts at Hyde Sails who stay on top of the latest sail building technology.
Our unique situation allows us to be a sail loft within a sail loft, and the money saved is passed directly on to you. Hyde quality at competitive prices—and we give you our best price the first time.